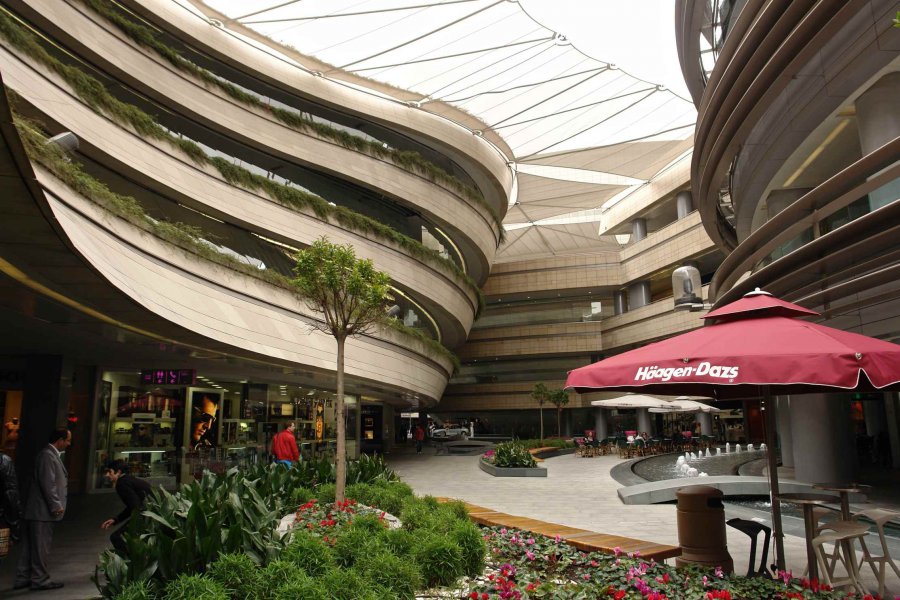 Istanbul Shopping Trips
Istinye Park : Istinye Park shopping mall is a unique urban lifestyle environment situated on a natural topographical "amphitheater" of residential neighborhoods. Above, a grand circular arrival plaza sits between an open-air lifestyle center and a glass-roofed indoor retail area. With 300 shops and constructed at an expense of $250 million.The new shopping and entertainment complex İstinye Park is currently the biggest hit in Istanbul. After several months of construction and much publicity, İstinye Park opened its doors on Sept. 22, 2007. In addition to many glamorous shops and a hip theater complex, the modern mall hosts a variety of restaurants, cafes and even a food market.
Kanyon : Kanyon is an open-air mall, which has been in service since May 2006. The form of the mall is designed to look like a canyon. It houses 160 shops composed of several international fashion stores as well as Turkish ones. Some brands such as Haagen Dazs and Harvey Nichols opened their first store in Turkey in Kanyon. Mars Cinema is a new alternative for movie lovers with its nine comfortable theaters.The mall covers an area of 37.500 sq.mt. and can easily be reached via underground line. "Levent" stop is connected to the entrance of the mall.
Grand Bazaar : The Grand Bazaar was the commercial heart of the old city and its 4,000 shops are full of treasures including carpets and kilims, silks, jewelry, ceramics, icons, and leather goods. Wandering through the Grand Bazaar, indulge in some shopping, Ottoman style.
Spice Bazaar : The heady scents of saffron, cloves, sugar and spice fill the air at the Egyptian Spice Bazaar and Market, or Misir Carsisi, one of Istanbul's oldest markets. Aisle after aisle of stallholders sell their wares in this cavernous covered market, built in 1660, under the market's vaulted ceiling lit by Turkish lamps.Baskets filled with every spice under the sun add colors of gold, orange, yellow and green, and the array of dried fruits and nuts is astounding. Stock up on Turkish delight, dried apricots, pistachios and walnuts, honey sweets and top-quality saffron.
Duration : 8 hours
Average Tour Price: Daily starting from 100 €
Book Now And Join Us - ASAP!